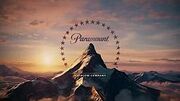 Paramount Pictures Corporation (commonly known as Paramount Pictures or simply Paramount, and formerly known as Famous Players-Lasky Corporation) is a film studio, television production company and motion picture distributor, consistently ranked as one of the "Big Six" film studios of Hollywood. It is a subsidiary of U.S. media conglomerate Viacom. Paramount is a member of the Motion Picture Association of America (MPAA).
In 2014, Paramount Pictures became the first major Hollywood studio to distribute all of its films in digital-form only.
Ad blocker interference detected!
Wikia is a free-to-use site that makes money from advertising. We have a modified experience for viewers using ad blockers

Wikia is not accessible if you've made further modifications. Remove the custom ad blocker rule(s) and the page will load as expected.