Koopatroopaman Video (otherwise know as KTM Video or Koopatroopaman Videos) was a sister company of KoopaWorks.
Koopatroopaman Video was founded at 2013 and made a Season 1 DVD of The Koopatroopaman Show.
In 2014, Koopatroopaman Video became more than a DVD maker, they've started producing shows.
Unfortunately, in 2015, Koopatroopaman Video became defunt and it's studio shutted down. However, Nadjib M. and Samuel Kosch confirmed that Koopatroopaman Video will be revived in 2018, producing The Koopatroopaman Movie 3: Return of the Time Gloves.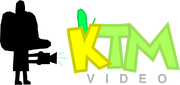 Ad blocker interference detected!
Wikia is a free-to-use site that makes money from advertising. We have a modified experience for viewers using ad blockers

Wikia is not accessible if you've made further modifications. Remove the custom ad blocker rule(s) and the page will load as expected.